Darth Vader reviewed: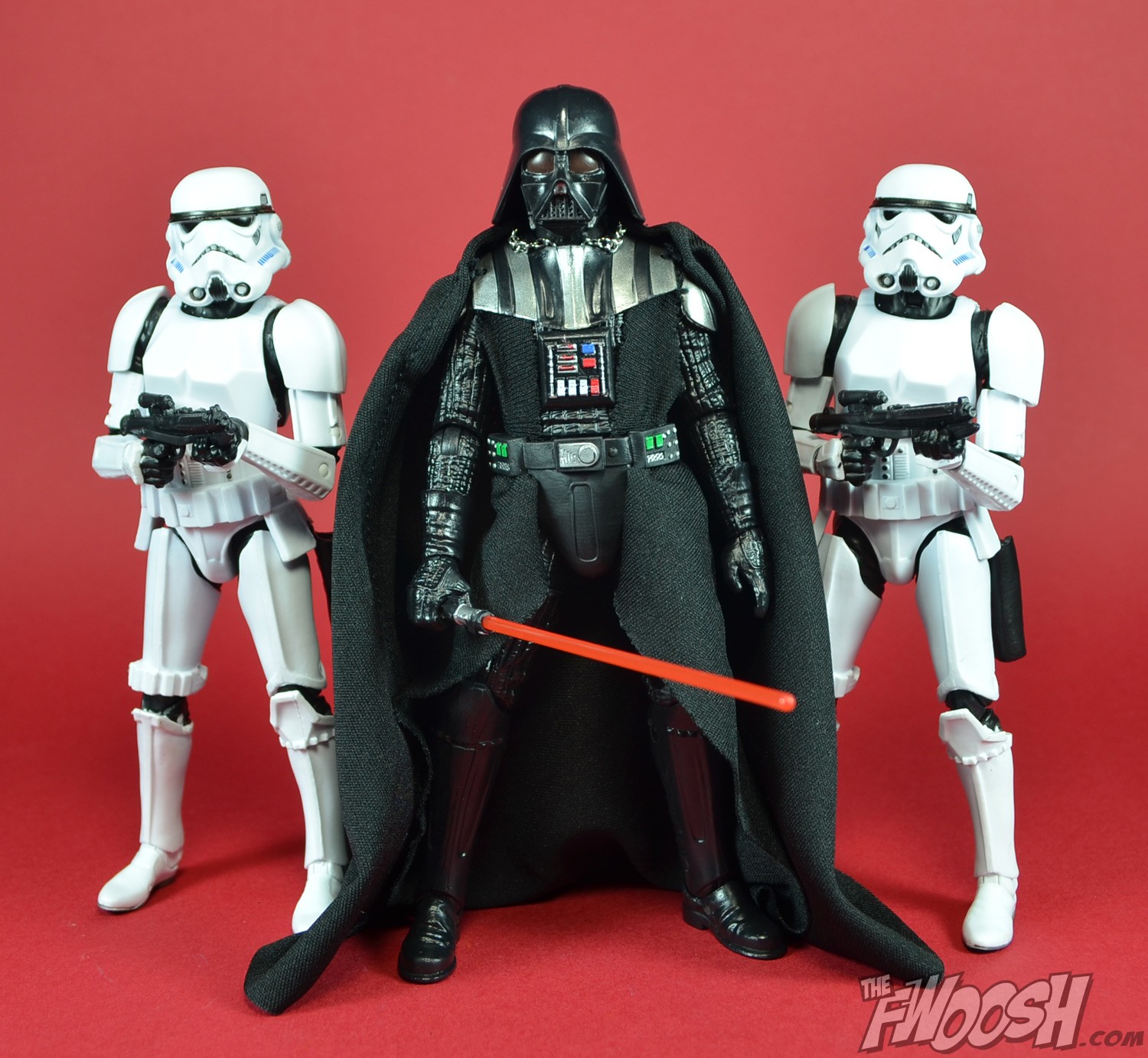 http://thefwoosh.com...ies-darth-vader
If there was one character that would make me buy into this line, it would be Vader. But, I share some of the disappointments on this with The Fwoosh. Better luck next time? Sure, it's SW and Hasbro, and may not be the sole incarnation we get in this scale...but the waiting game, compounded with the $20+ per figure price tag, makes you wanna pull your hair out.
An odd mix and match of the best of Vader (which makes you wonder about Hasbro's future plans for the character), and horrible cloth clothing...Pass. A very disappointed pass.
But, hey, at least Mr. Shaw kinda has eyebrows here.