this is another jim lee jean grey custom made out of ML psylocke base figure.
hair is one thing that is so hard to sculpt but thank god im getting used on doing it now using epoxy putty.
arm bands, leg details, chest, belt, x-men insignia and head plate was all sculpted.
shoulder pads were just made out of ML bullseye's shoulder wrap.
as most of you may remember, the first jim lee look jean grey was done by my fiancee, mrs. rateeg and was sent to california as a commission order.
this time, it's my turn to try one.
here is JEAN GREY (Jim Lee Version)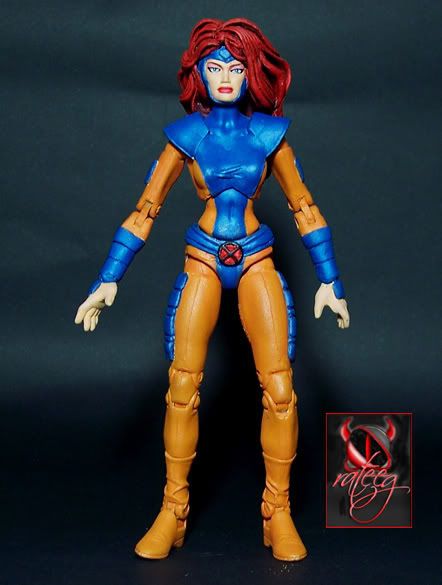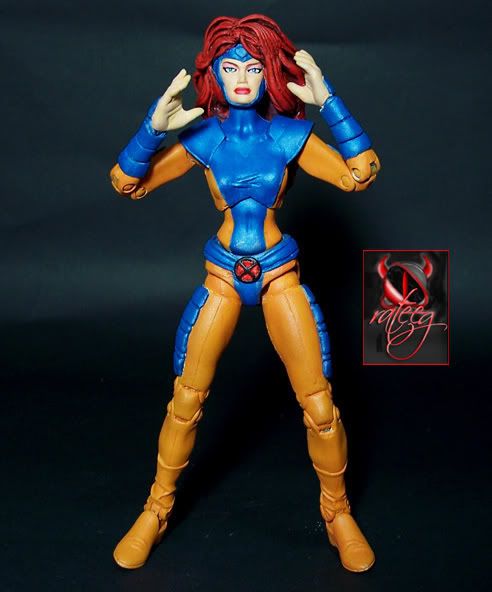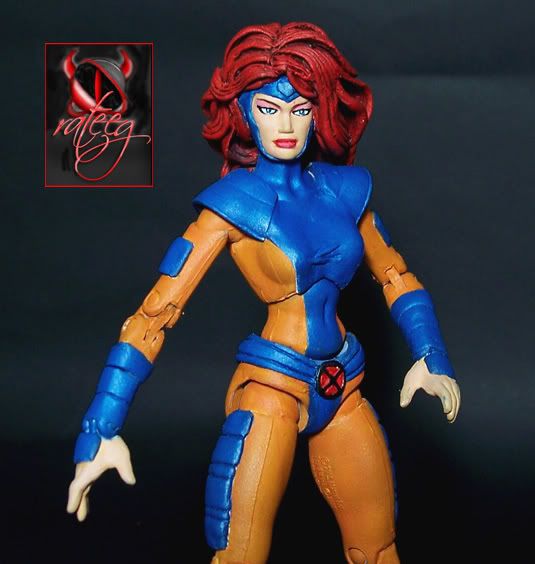 Husband and wife shot...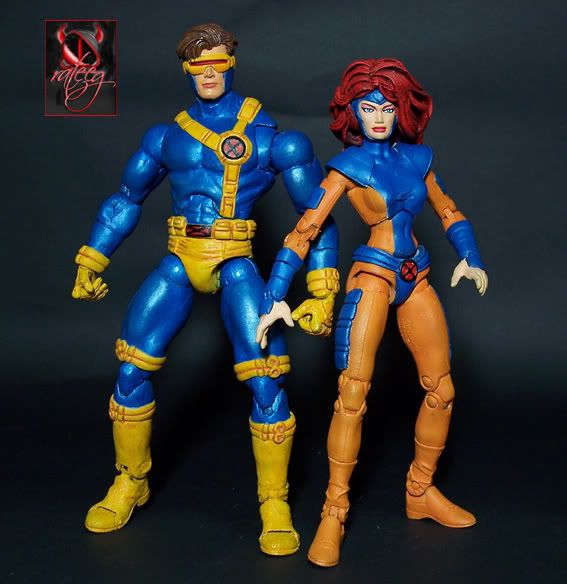 more pics and wips here:
http://rateegcreations.x.am
thanks for looking folks!