I guess the pack with Fire and Ice will come out later in May 2007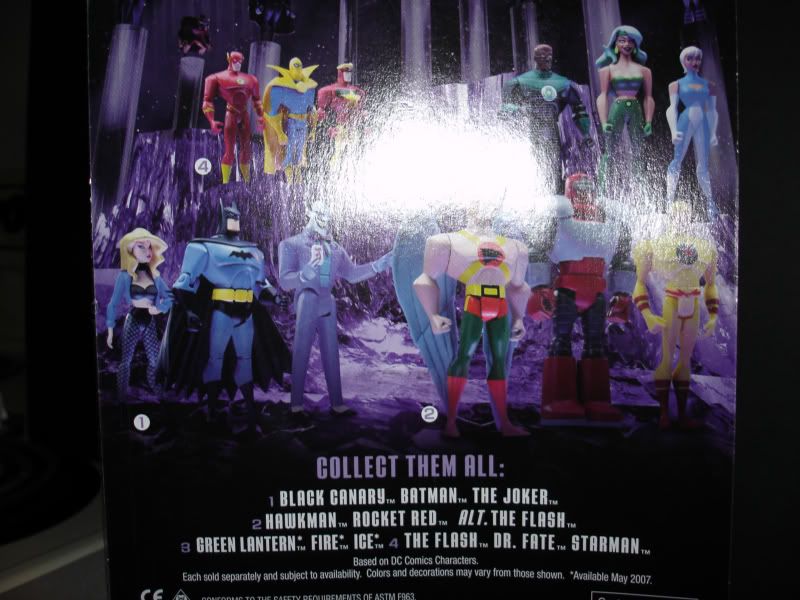 I dont know whats up with the green belt Batman but all the Batmans in this packaging had yellow belts. Not sure if Im keeping Vixen, her accesories dont make much sense and I already have her from the 3-pack. Kyle Raynors lantern and Sinestro yellow spiked ball & chain are good accesories even though I have the figures already.
I need to find Blue Devil and Shining Knight (with sword).