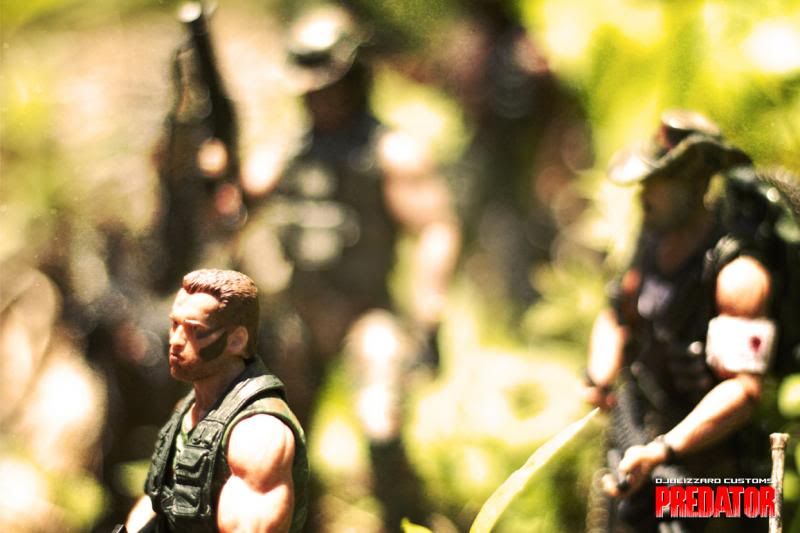 The Dutch figures recently released by NECA blew me away...so much so, that I desperately wished they would make the rest of his team. So, when word got out that they would not be making them, I decided that I wanted to have a set one way or another - even if it meant making them myself.
I started with Dillon, using the NECA Apollo Creed and a Jungle Patrol Dutch with some assorted parts. Once Dillon was finished, I was so happy with how he turned out that I was even more inspired to make the rest of the guys. Next came Billy, then Poncho, and before I knew it I had put them all together.
These are made using all NECA parts from assorted figures, a couple of Mattel WWE parts, and accessories from wherever I could find them.
I still need to detail and add parts, such as Hawkins' backpack and Billy's webgear, but I wanted to share where they were. I'm happy with how they turned out, and I'm content with them until maybe film accurate head sculpts become readily available, at which point I'd swap them out.
This was an absolute blast of a project, and I highly recommend that if you want a full team to fight your NECA Predators, go ahead and give it a shot!
Now, here are the pics. Check out my photobucket album for all the pics, including studio shots!